Our customers are mainly signmakers from all over the world. NeoTechnology AS has already started negotiations on global arrangements with brands like Coca-Cola, McDonald's, Budweiser, Smirnoff, Toyota, Volvo, etc, by first making NeoSign principally approved, and then setting prices according to different world regions.
The signmakers themselves will then produce the products with NeoFilm on commission.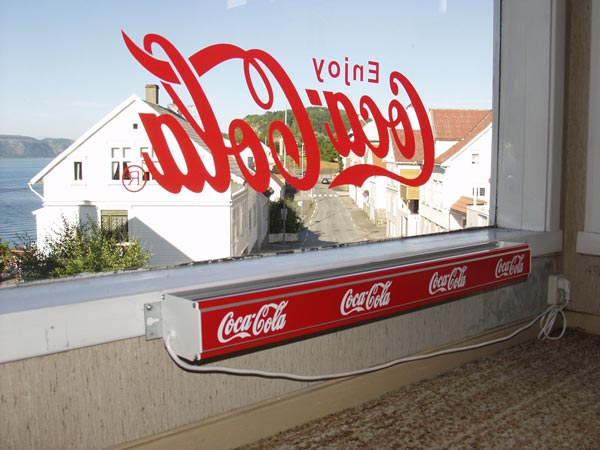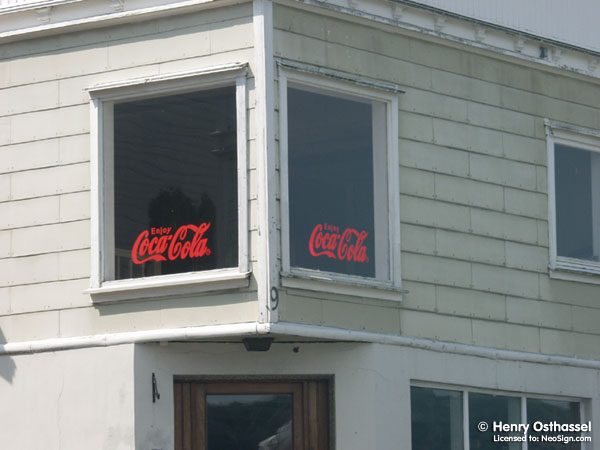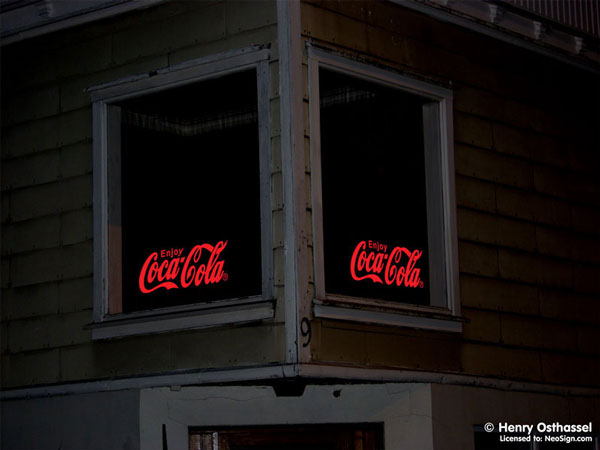 After negotiating a deal with any big account, we'll delegate production to the relevant signmaker of any given region, per the terms of the contract. A company like Coca-Cola would use a large amount of smaller NeoSigns up to 120 cm long that their own agents can install on site in 5 minutes.
A sign like the ones in the images above measures 30 x 90 cm.
Installation
Opposed to how traditional lighting systems work, which is always mounted on the outside of buildings, NeoSign is installed on the inside of glass panes.
Signs like the images above are easily installed by the client or consumer in 10 minutes, regardless of weather conditions. NeoSign is the easiest sign system to install.
If a client needs NeoSigns that exceeds 120 cm, they'll need additional NeoLights, both underneath and above the display. Due to the individual needs of different clients, it's left to the sign maker to decide what to use, as they are trained in how to get the desired effect of NeoSign.
NeoTechnology AS receives a 10% gross royalty on sales from the manufacturer.