Our Philosophy
Behind the concept
The inventor of the NeoConcept has been a signmaker since 1981. After having sold 6 electric signage systems, he decided to give up on electric signs for several reasons;
The purchase costs were high.

They were heavy, awkward and expensive to transport.

The delivery times were long.

They were heavy and awkward to put up.
They ruined facades.
The large amount of light they gave off was a nuisance to their surroundings.
They could only rarely and with difficulty be reused elsewhere.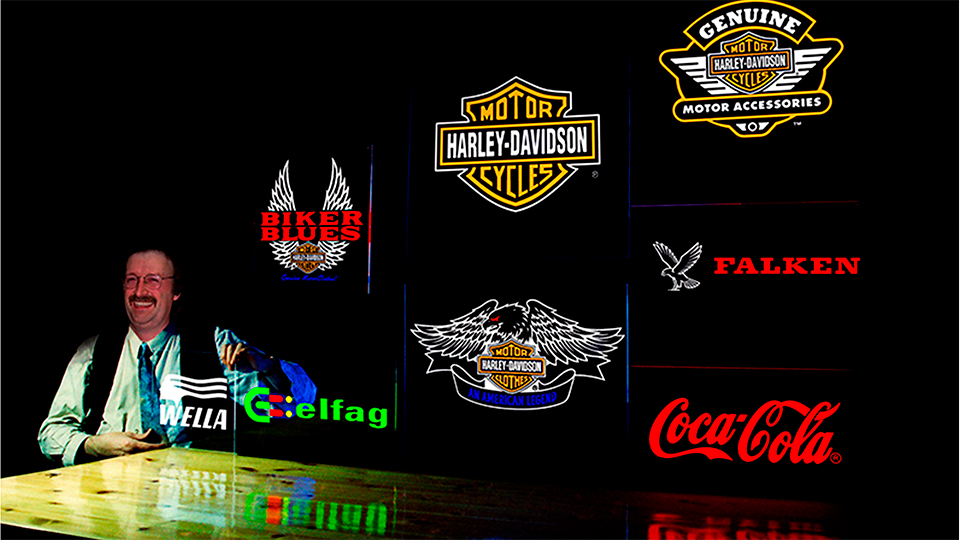 The inventor sat down and asked himself what the market needed. He realized that what was required was an illuminated signage system which;
Would be inexpensive to transport
Would be easy and quick to produce for same-day delivery
Would be easy to put up
Would not ruin facades
Would not cause a nuisance to its surroundings with all the light it gave off.
An illuminated signage system that could be used over and over and over again. A system that could be assembled in different ways – as a kind of "building blocks system" for signmakers.
The inventor took the idea to tape manufactures, lighting manufacturers, acrylic sheet manufacturers and electronic manufacturers, and developed NeoFilm™. NeoLight™, NeoGlass™, and NeoLight Sequencer™.
He also entered into cooperation with Philips Lighting in the Netherlands on further enhancements to Black light Blue.
The result was

NeoSign™
All of this came together in a brand new technology for the signage industry. Because of this, the dealers (signmakers) would now need to learn about lighting distances and lighting angles before they could sell, produce and put up a NeoSign. Instead of traveling around the world to hold conferences and seminars, the inventor hit on the idea that it would be far cheaper and less time-consuming to produce a high-quality, professional video to demonstrate every aspect of the new technology. And so he produced the training video, instructions, and the assembly guide. He also designed a brochure especially for the signmakers and a leaflet for the users. The leaflet was printed with our dealers' company logos before being sent out.