The Story of Neosign
Diamonds are created under pressure
The Concept is born
The inventor, Henry Østhassel, started developing a new concept for creating light sign systems. The idea was that it would be easily installed, environmentally friendly, would have no light pollution, and would replace the outdated signs that were used at the time.
Caved in
The Inventor finally agreed to apply for this new government program, and to his big surprise, his application was approved.
He made sure to double- and triple-check every stage in the process in order to do everything that was required of him. At every point, he was met with green lights and go-aheads. His system for due diligence was even adopted by one of the offices he consulted with because it was so thorough.
Everything was moving along according to the plan.
Fueled by newfound energy and with resources in the bank, he went to work and continued his efforts in the U.S, where he had planted a seed for NeoSign University. The vision was clear, and his life's work was about to become realized.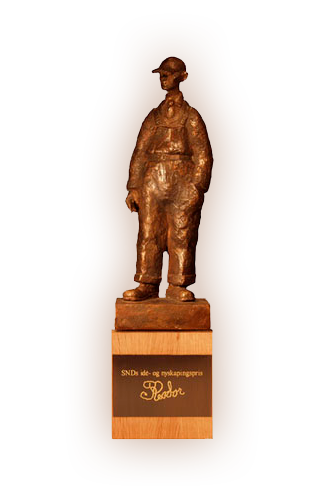 A year to remember
October 17th:
New investors joined the dream after the inventor had announced the good news regarding the government funds.
October 22nd:
The inventor traveled to the U.S to lay the groundwork for NeoSign University. He didn't want to invest in office space yet as the proof was still missing from the pudding on funding.
October 28th:
An email was received, saying "You have received the National Inventor's Award!"
November 9th:
Back in Norway, the Inventor receives the "Reodor" award for creativity and is beyond happy. Everything is perfect, and life is smiling at him for his hard work.
November 18th:
The funds arrive! It's finally believable and with hard cash in hand, alongside a guarantee that there is more money coming in 2004, it's time to take massive action.
November 20th:
The inventor heads back to the U.S, where he makes decisions based on the money he received, as well as the money he is promised. He puts down a personal guarantee on the rent for the office building, buys supplies for the company, arranged a car and housing for the company's employees.
Everything is looking good, and life is smiling!
The dream collapses
January:
A message arrives from Norway. The money that was given is to be paid back in full, and the money that was guaranteed will not arrive as promised.
This message was a massive blow for the company, and the inventor went to work to figure out if something had been overlooked during the process – the process he so diligently ensured to be correct when the application was filed. The money was invested, and guarantees had been made, but this is of no importance for the government.
Making it official
The company NeoTechnology AS is formed, setting the stage for the future.